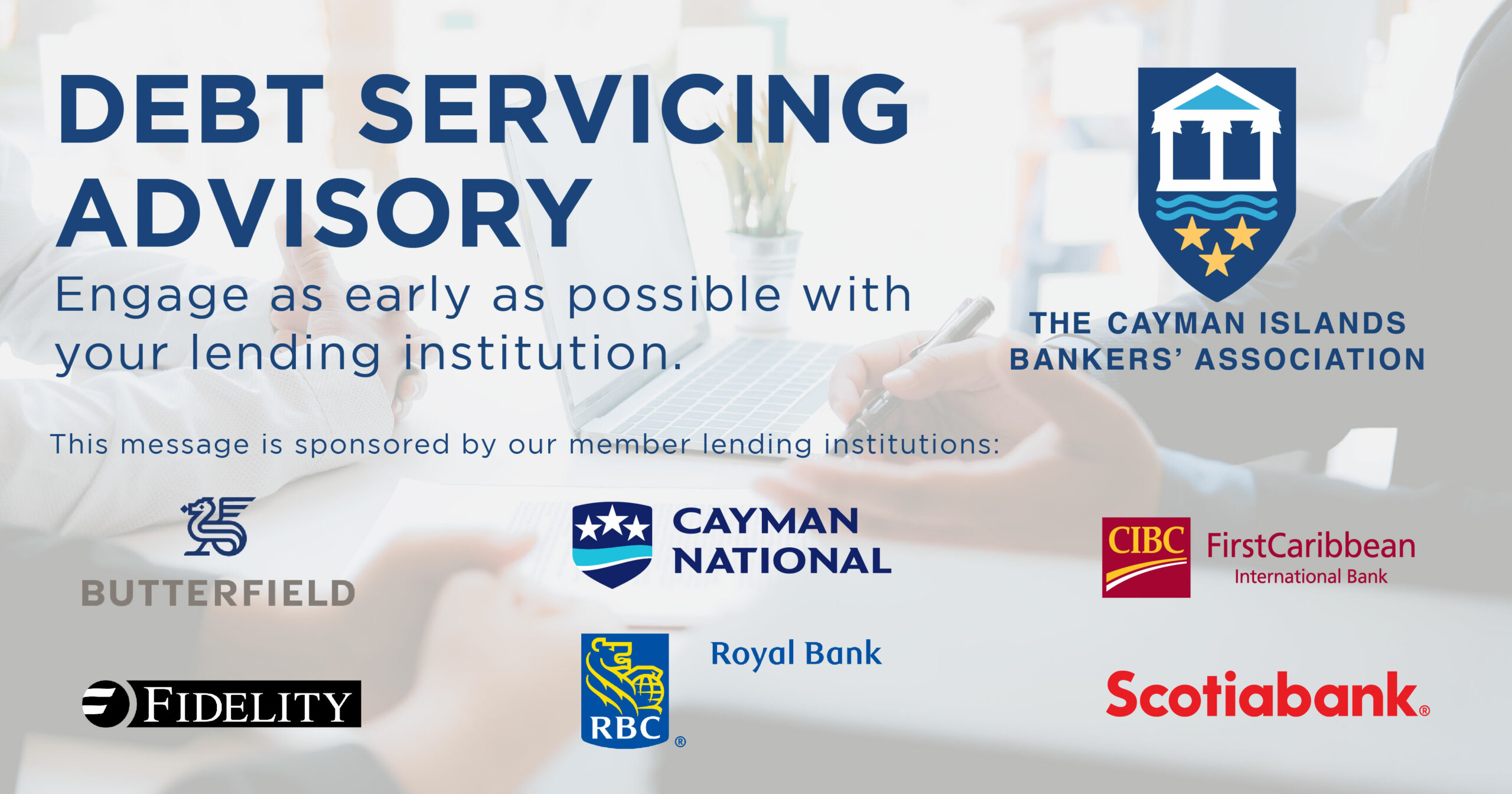 The Cayman Islands Bankers' Association Advisory Regarding Debt Servicing
In the current economic environment, those who are finding it difficult to meet their financial commitments such as mortgage, loan and credit card payments may find themselves in unfamiliar territory.
For those who may be experiencing financial challenges, it is important to engage as early as possible with your lending institution. Your bank will be able to provide advice and assist in developing a strategy to manage your financial commitments. Rest assured that your lending institution is committed to working with you to find a realistic solution in servicing your debt obligations.
As an alternative, CIBA would be pleased to assist you with arranging a meeting with a representative from your bank. In this regard, you may contact:
Richard W. Lewis
Telephone: 949-0330
e-mail: ciba@cibankers.org
Our Office Location: C.I. Chamber of Commerce, Governor's Square, West Bay Road.